MMI Star Spirit Award Winner
The Star Spirit Award is the MMI equivalent of an Employee of the Year award.   Nominations are submitted to the CEO and she selects an individual who contributes in unique ways to MMI's mission of "Developing inclusive communities and meaningful connections through employment and training." At MMI's "Employee Recognition Event" staff are recognized for their longevity and dedication for the previous year.
Nick Wojciechowski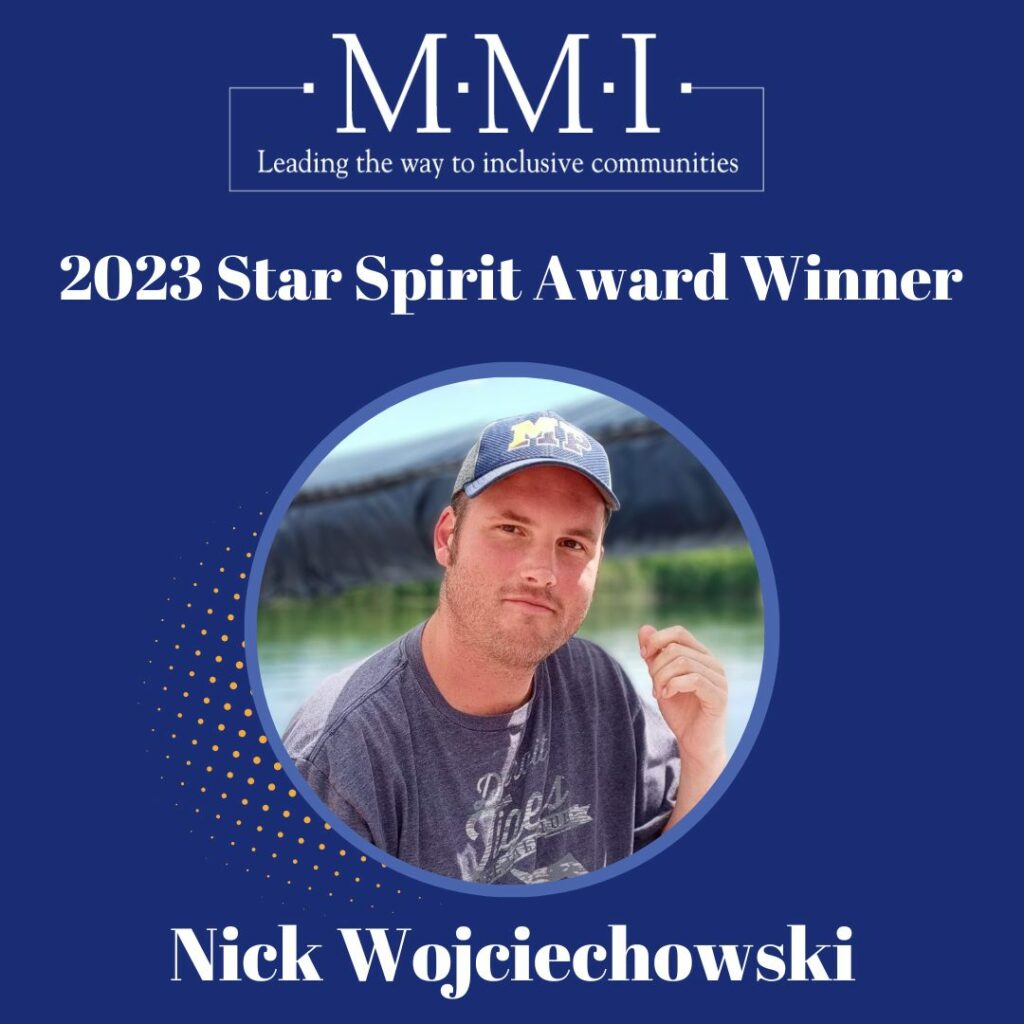 Nick has been a valuable member of the MMI team for over a decade, and his commitment to the mission and values has not wavered.
He has consistently shown the utmost respect for the people we serve and is helping to lead the way to more inclusive communities. He is making an impact every day and does so with humility and integrity.
Nick has many roles that all have a shared focus on supporting individuals to live the life they desire. He is a teacher, partner, coach, resource, ambassador, advocate, and encourager. Nick treats everyone with kindness and respect. Anyone who has worked with Nick knows he is an excellent example of what a dedicated service provider should be.
Nick is committed to supporting people in achieving their goals. He meets people where they're at and helps them take the next steps. He encourages individuals to make decisions about their own lives.
When Direct Support Professionals are patient, compassionate, adaptable, and reliable, they are equipped to do right by the individuals they serve and their families. Nick embodies these qualities and walks the walk every day.
His Person-centered thinking guides his decisions as he supports people to live the life they choose.
Nick shows patience, empathy, and understanding in all he does with everyone he works with-which makes him an outstanding representative of MMI's mission! MMI is proud to have Nick as a member of the team and thrilled to honor him as this year's Star Spirit Award Winner.